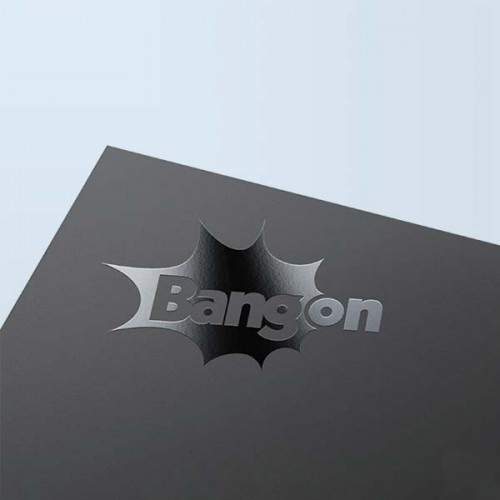 3D Spot UV
When you want attention-grabbing, custom business cards, upgrade to spot UV. This vibrant 3D visual effect adds extra luxe that is impossible to ignore! Perfect for raising your logo or name for an extra tactile edge, our spot UV business cards are available on heavyweight silk card stock for an unforgettable impression.
If the size or other specifications you require isn't in the list below, please contact us.
If you are printing a one-sided document, then a 2-page PDF is required
Page 1 is the CMYK artwork and page 2 is the 3D spot UV artwork.
If you are printing a double-sided document, with 3D spot UV to one side, please submit a 4-page PDF:
Page 1 is the front of the artwork.
Page 2 is the back of the artwork.
Page 3 is the 3D spot varnish artwork (the 3D spot UV layer is applied on top of the artwork on page 1)
Page 4 is blank.
The 3D spot UV artwork should contain solid black shapes in the exact position where the raised varnish is required. Please ensure 3D spot UV artwork is supplied as a vector is 100% black only and does not contain any cyan, magenta or yellow.
Please note:
The application of 3D spot UV varnish has registration tolerances of approximately ±0.5 mm. It is not therefore recommended that small text (10pt minimum) or thin lines (1pt minimum) to be varnished as perfect register cannot be guaranteed.
Finished size is 85 x 55mm (91 x 61mm with 3mm bleed)
Include 3mm bleed on all sides
Supply as a CMYK PDF
Outline or embed fonts
300dpi resolution
Any element that requires 3D spot varnish must be at least 3mm from the trim edge.
The minimum font size is 10pt and line weights should be at least 1pt.
For more information on how to supply your artwork for foiling please contact us.
Sides Printed
Material
350gsm Art Board Silk Finish
Quantity
Total
£

+VAT

£

More Prices
The price below is based on your chosen printing options above and relevent service.
Order within the time below