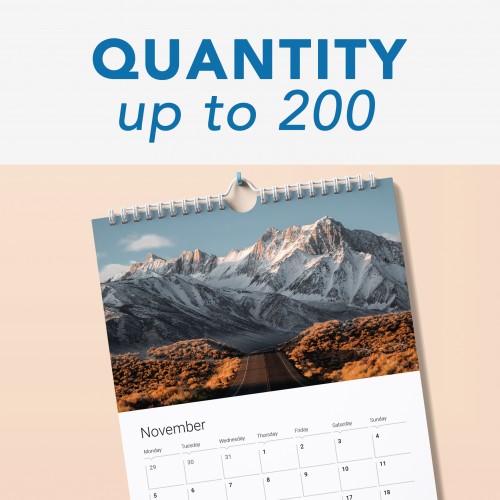 Medium Quantity
For a medium order of calendars, needed relatively quickly then this is the route to take. Order up to 200 calendars via our Standard or Saver turnaround options. Check out or countdown timer below for an accurate time.
Size
Material
Laminated Cover (front only)
Quantity
Total
£

+VAT

£

More Prices
The price below is based on your chosen printing options above and relevent service.
Order within the time below