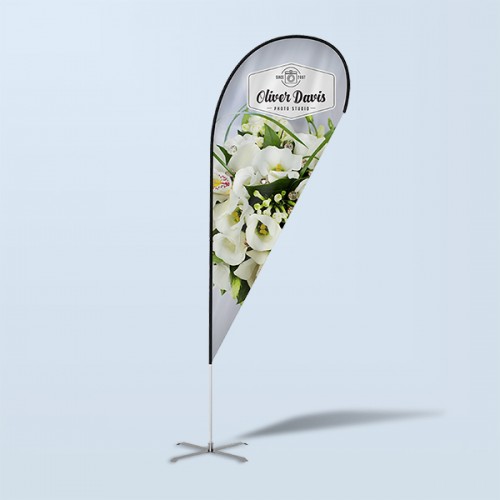 Teardrop Flags
Teardrop flags are the ideal choice for design-heavy messages due to their eye-catching shape, making your client's marketing unmissable, indoors and outdoors. Ideal for use in car dealerships, art galleries, theatres cafes and museums. These flags are the best choice for beach flags due to their wind-resistance and streamlined shape.
If you require graphic design of your menu please contact us to discuss - Contact
If the size or other specifications you require isn't in the list below, please contact us.
Once you have placed your order you can upload your print ready artwork. When submitting artwork, please send us two files: one with the artwork template visible and overlaid on your artwork, and another with the template removed, displaying only your artwork. If you require further assistance, please contact us.
Order within the time below