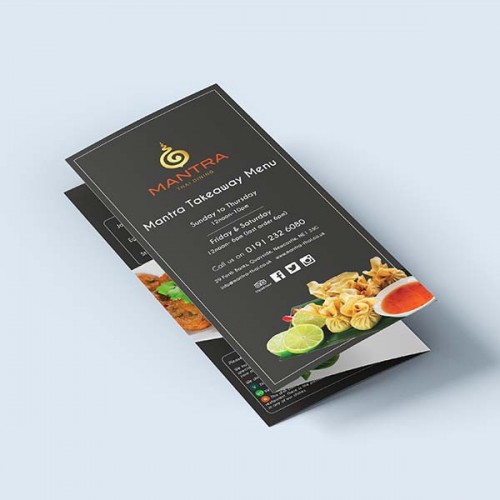 Folded
Our wide range of Unlaminated Folded Leaflet options include simple central folds as well as more complex and creative folds. Our 100gsm, 120gsm and 130gsm stocks are folded, while our thicker 170gsm stocks are creased and folded to protect the ink and provide a smooth fold.
If the size or other specifications you require isn't in the list below, please contact us.
Folding
Sides Printed
Turnaround Times
Graphic Design
Quantity
More Prices
Click a price below to add an item, based on your chosen printing options above and relevent service, to the basket.
Order within the time below