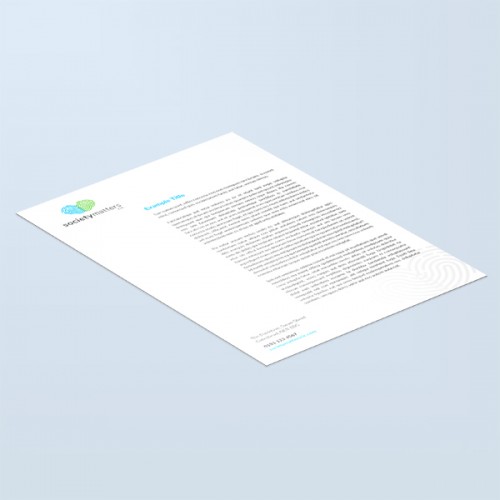 Letterheads
Whether you're sending out a job offer letter, a company announcement, or a project proposal to a new client, professional business headed paper is a must to give that long lasting and great first impression we all strive for. Letter-headed paper is essential for any company, especially if you are in the professional services sector. It makes everything look seamless and on brand, as well as instilling a sense of trustworthiness to your potential clients.
If the size or other specifications you require isn't in the list below, please contact us.
Sides Printed
Sets
Turnaround Times
Graphic Design
Quantity
More Prices
Click a price below to add an item, based on your chosen printing options above and relevent service, to the basket.
Order within the time below