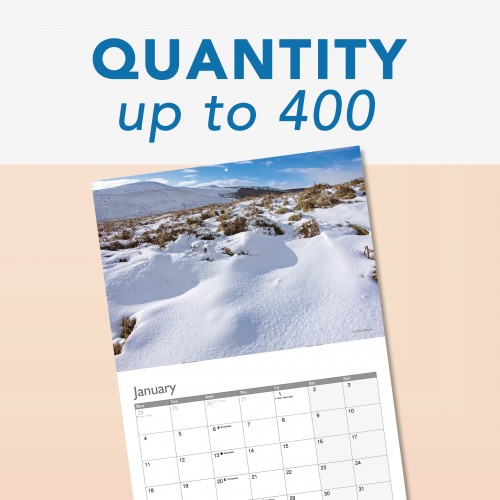 Small Quantity
If you need your calendars within the next working week, then large quantity is the best and most economic way forward, allowing you to order up to 500 calendars via our Saver turnaround option. Check out or countdown timer below for an accurate time.
Products
Formats
Cover
Laminated Cover (front only)
Pages
Graphic Design
Hanging Option
Quantity
More Prices
Click a price below to add an item, based on your chosen printing options above and relevent service, to the basket.
Order within the time below