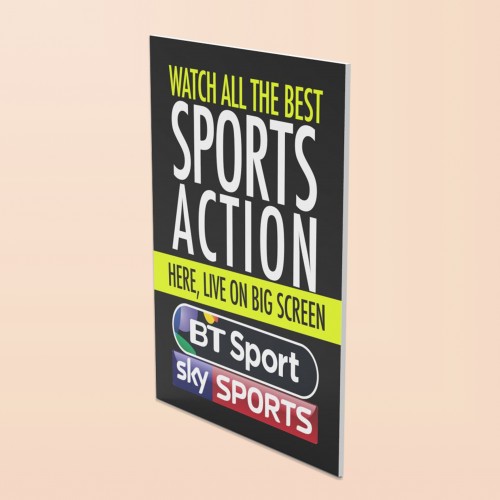 Express Boards & Signage
It might surprise you how much impact a personalised printed sign can have on your business. Using high quality outdoor signs to advertise your message can often be the first impression you get to make on potential customers – so it's really important that the design of your business or shop signs reflect the quality of products, or services you offer.
Good signage can be the silent salesperson of your business. Exterior signage has the power to capture the focus of passers-by. Meanwhile, indoor signage won't just help your customers to find what they're looking for, it can boost those all-important impulse sales too. But, most important of all, custom signs have the power to get your brand out there. Whether it's bespoke event signage to stand out from the rest at a trade show, or something stunning to sit in a prominent roadside location, your sign lets people know who you are and what you do.
Short on inspiration? We can work with you to produce an eye-catching design for your high-quality print display. Contact us today to enquire about our graphic design services
If you need Express turnaround, for next day delivery, please contact us and we will do what we can to fit you in: Contact
Order within the time below