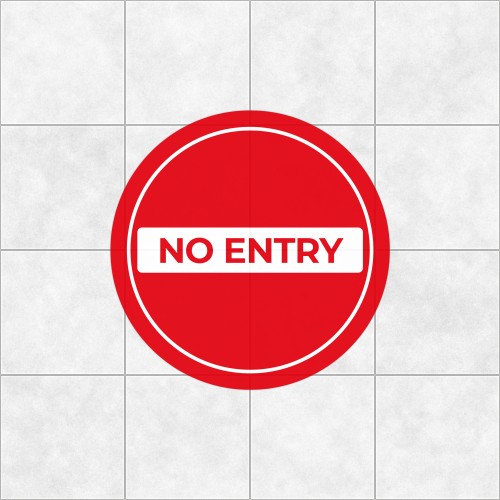 No Entry
Many businesses are now choosing to adopt a guided system for customers and staff navigating their stores. These circular floor vinyls inform people to adopt this instruction, showing them the safest route to take.
Turn the space beneath your staff and customers' feet into a method of displaying all important information and guidance. Our self-adhesive vinyl floor graphics have a non-slip finish and are scuff and scratch resistant .They are incredibly easy to apply, are wipe-clean and can be easily removed without damaging your floor.
In a hurry and need Same Day Turnaround? Contact us and we will do what we can to fit you in: Contact
From £

14.00
Buying Options
How would you like to design your No Entry?
Choose Printing Options
£

Order within the time below