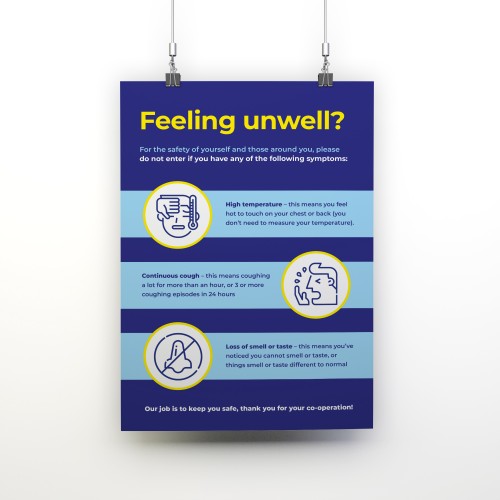 Feeling Unwell?
Do you need to keep staff informed and up to date on the symptoms of Coronavirus? This design is the perfect choice and features up-to-date guidance directly from the NHS.
Our A2, A3 and A4 Posters printed on high quality paper and will ensure to spread awareness about pandemic safety. They will help to inform people about taking preventive measures, whilst also knowing what to do if further action is needed.
In a hurry and need Same Day Turnaround? Contact us and we will do what we can to fit you in: Contact
Choose Printing Options
£

More Prices
Click a price below to add an item, based on your chosen printing options above and relevent service, to the basket.
Order within the time below